♡
we created the cybertwee headquarters as a virtual
cozy enclave to recharge our digital selves.
♡
this juried show is comprised of digital works by 22 artists, selected from an online open call, and displayed in the Cybertwee Virtual Headquarters. The featured works are united by their exploration of themes related to gender and digital technology, but the diversity of styles and approaches reveals that cybertwee is an expansive and slippery genre. Their coexistence in this exhibition is both a celebration and a statement: creative expressions of femininities, psychic realities, and bodily spectra are valid, are deserving of space, and are full of possibility.
We are fractured and multifaceted bbs.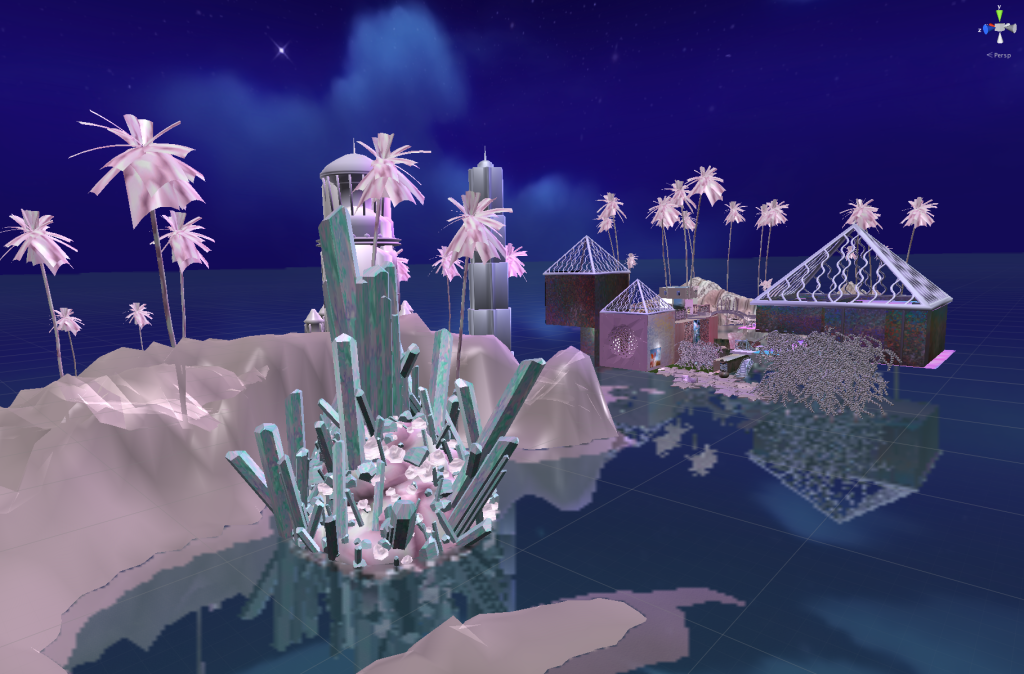 ░a░r░t░i░s░t░s░
♡
░d░o░w░n░l░o░a░d░
♡

HTC Vive (coming soon)
PC (coming soon)
Android (coming soon)
░d░e░s░k░t░o░p░
░c░o░n░t░r░o░l░s░
♡
Classic PC Game Style:
WASD Keys + Mouse Look

░p░r░o░d░u░c░t░i░o░n░
░c░r░e░d░i░t░s░
Violet Forest
Game Design & Development
♡
Gabriella Hileman
Curator
Gallerist
Map Artist
Screenshot Documentation
♡
May Waver
Curator
Gallerist
♡
Becka Saville
Texture Artist
♡
Ian Honore
3D Gardener
♡
Music Credits
Violet Forest
Main Track
Gabriella Hileman
Easter Egg Track ;)